Les Chanteuses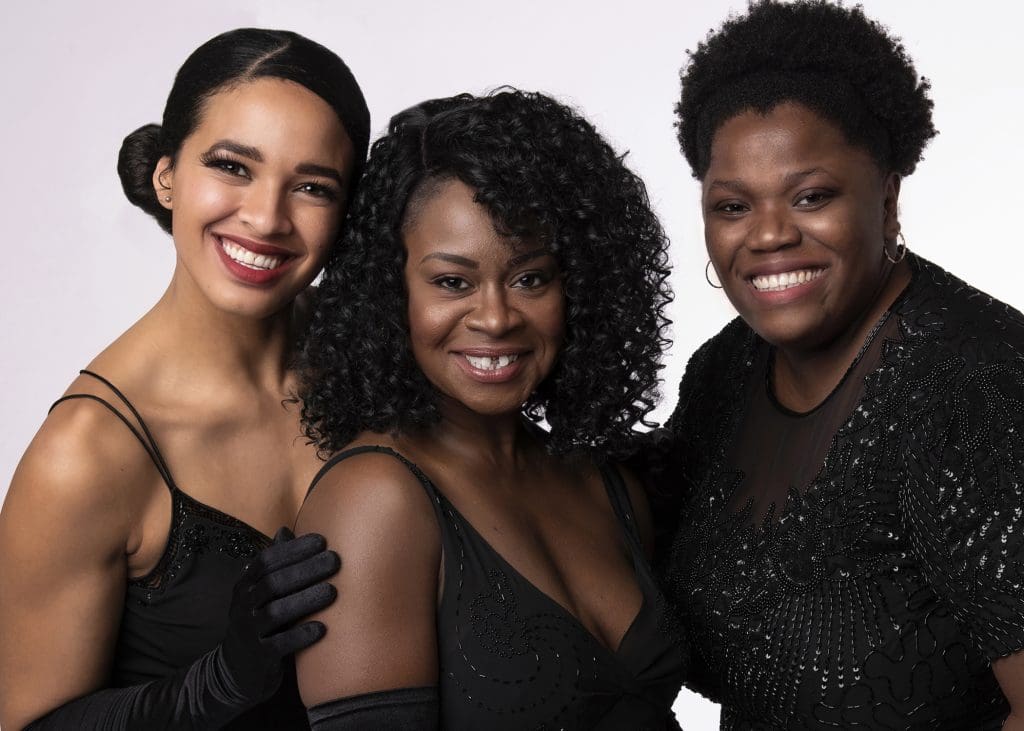 Les Chanteuses is an electrifying revue, of some of history's greatest singers. The show premiered at IndyFringe Festival in August 2019, where it was named "Best Cabaret" and was the fourth best-selling show of the festival. Klein & Alvarez Productions is pleased to collaborate with Fonseca Theatre Company, of which Alvarez is a founding member, to present an expanded version of "Les Chanteuses" with dynamic vocalists Pearl Scott, Sarah Daniel and Rayanna Bibbs, a fan-favorite returning for her third Magic Thread Cabaret show. The show is a loving homage to Ella, Aretha, Whitney, Tina and other legendary female artists of color singing songs the divas made famous. Music director Dustin Klein will accompany on piano along with drummer Matthew Dupree and bass player Galen Morris.
Performances are Fridays and Saturdays at 7:30pm and Sundays at 4:30pm.
Elephant
Coming April 2020
Written by Lewis Morrow, Directed by Max Andrew McCreary
A story inspired by true events, Elephant is an honest, intelligent, and humorous look at race relations in corporate America. Lewis Morrow guides us through the everyday frustrations and interactions as we follow Marcus, Mayra, Rae, Paulie, and Clarissa as they attempt to navigate life in the cramped confines of work, relationships, and all the red tape that comes with it in the Indiana premiere of this new and immediately classic play.
For Ticket Information Contact Caleb Clark, Artistic Director
calebclark@monumenttheatrecompany.com | 812-261-3693