Leadership
The Fonseca Theatre Company operates within a unique structure using four Artistic Directors. In addition to Producing Director, Bryan Fonseca, FTC will also rely upon a team of experienced theatre veterans. Learn more about them here.
Producing Director Bryan Fonseca has worked in Indianapolis for 40 years.
He founded and served in the same capacity at the Phoenix Theatre for 35 years.
Bryan has directed for the MFA Playwrights Workshop at the Kennedy Center, The Human Race Theatre in Dayton, Ohio, Indiana University, Ball State University and the Civic Theatre of Indianapolis. Over the years, he transferred six Phoenix shows to Chicago and his production of Ma Rainey's Black Bottom was invited to travel to a festival in Dundalk, Ireland.
Bryan has received an Achievement and Service award from the Indiana Theatre Association, two Artist Fellowship awards from the Indiana State Arts Commission and two Creative Renewal Fellowships from the Arts Council of Indianapolis/Lilly Endowment. He taught at IUPUI and was invited by IU Bloomington to lecture in Germany on Contemporary Theater in America.
In 2016, he received the first (one of two) Transformational Impact Fellowships from the Arts Council and Lilly Endowment to begin work on the Near West Side.
Our Artistic Directors
The FTC operates within a unique structure using a cohort of Artistic Directors. Let's Introduce you to them: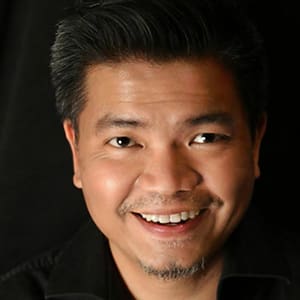 Ian Cruz
" I believe that excellent theatre is good for the soul! It doesn't come easy and requires a lot of hard work, collaboration, purpose, and magical story-telling mixed with all the colors and textures the world has to offer. But once we get it… oh boy… it's truly a transcendental experience that makes us feel, opens our hearts and minds, and changes the way we think about ourselves, our community, and the world."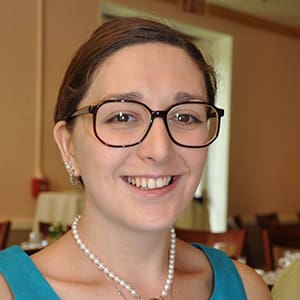 Jordan Flores Schwartz
"I believe that theatre is first and foremost a tool – a tool for communication, exchange, and connection. Live performance humanizes stories and experiences in a uniquely powerful way that builds bridges across communities and creates a new understanding, both individually and interpersonally."
The Collective
Company Members: Leraldo Anzaldua, Tom Alvarez, Deborah Asante, James Solomon Benn, Diane Tsao Boehm, Monica Cantrell, Patricia Castañeda, Ian Cruz, Natalie Cruz, Keesha Dixon, Lakesha Lorene, Rhoda C. Ludy, Eduardo Luna, Josiah McCruiston, A K Murtadha, Kai Mwaafrika, Robert Negron, Iris Rosa, Ben Rose, Daniel Scharbrough,  Carlos Sosa, Dena Toler, Ansley Valentine, Dwuan Watson Jr, Milicent A. Wright.
Collaborators: Andrew Black, Tim Brickley, Will Carlson, Toni Press Coffman, Suzanne Fleenor, Charles Goad, Patrick Goss, Jerry Grayson, Gigi Jennewein, Ronn Johnstone, Bernie Killian, Jim Kincannon, Angeline Larimer,  Mark Harvey Levine, Clay Mabbitt, Adrienne Reiswerg, Beverly Roche, Deb Sargent, Gayle Steigerwald and Dan Wakefield.
Community Members: Hannah Boswell, Gregory Disney-Britton, Toya Crain, Enrique Fernandez, Ernesto Fernandez, Henry Fernandez, Ryan Klepper, Guero Loco, Kevin Moore, Kenneth Palmer, Rick Rezek, Jennifer Scharbrough, Alecs Sosa, Tino Sosa, Caitlin Negron, and Carli Stevenson
Partners
We collaborate extensively with Indy Convergence, sharing programs and resources.
Indy Convergence is an international artist residency program focused on interdisciplinary collaboration and the intersection of arts and community. IC serves the Near West neighborhoods of Indianapolis and maintains programs internationally in Jacmel, Haiti and London, Ontario. Cultivating the talent that already exists on a local level and facilitating residency programs to bring in new perspectives, Indy Convergence works to both stimulate and amplify community voices.