Boo-La-La Submission Guidelines
Fonseca Theatre Company seeks submissions of short plays by Indianapolis writers for our first-ever Boo-La-La, a multicultural celebration of spooky season. Submissions should showcase a spooky piece of folklore, history, or tradition from a unique culture. Please ask yourself if you are the right person to be telling this story before submitting.
1) All submissions should be sent to Producing Director Jordan Flores Schwartz via email at jschwartz@fonsecatheatre.org no later than April 30th, 2023.
2) Submissions should be submitted as a Word Document or a PDF.
3) Submissions should be no longer than 12 minutes. 10 minutes is preferred.
4) Submissions should require no more than 5 actors.
5) The more diverse, the better. The funnier, the better. The spookier, the better.
6) Make sure your submission includes the following:
a. current contact information,
b. a detailed character breakdown (including recommended doubling if necessary)
c. the full script and preferred title/billing
7) All submissions will be considered complete and fully revised.
8) If your submission is chosen to be part of Boo-La-La, you will receive a non-negotiable $200 royalty.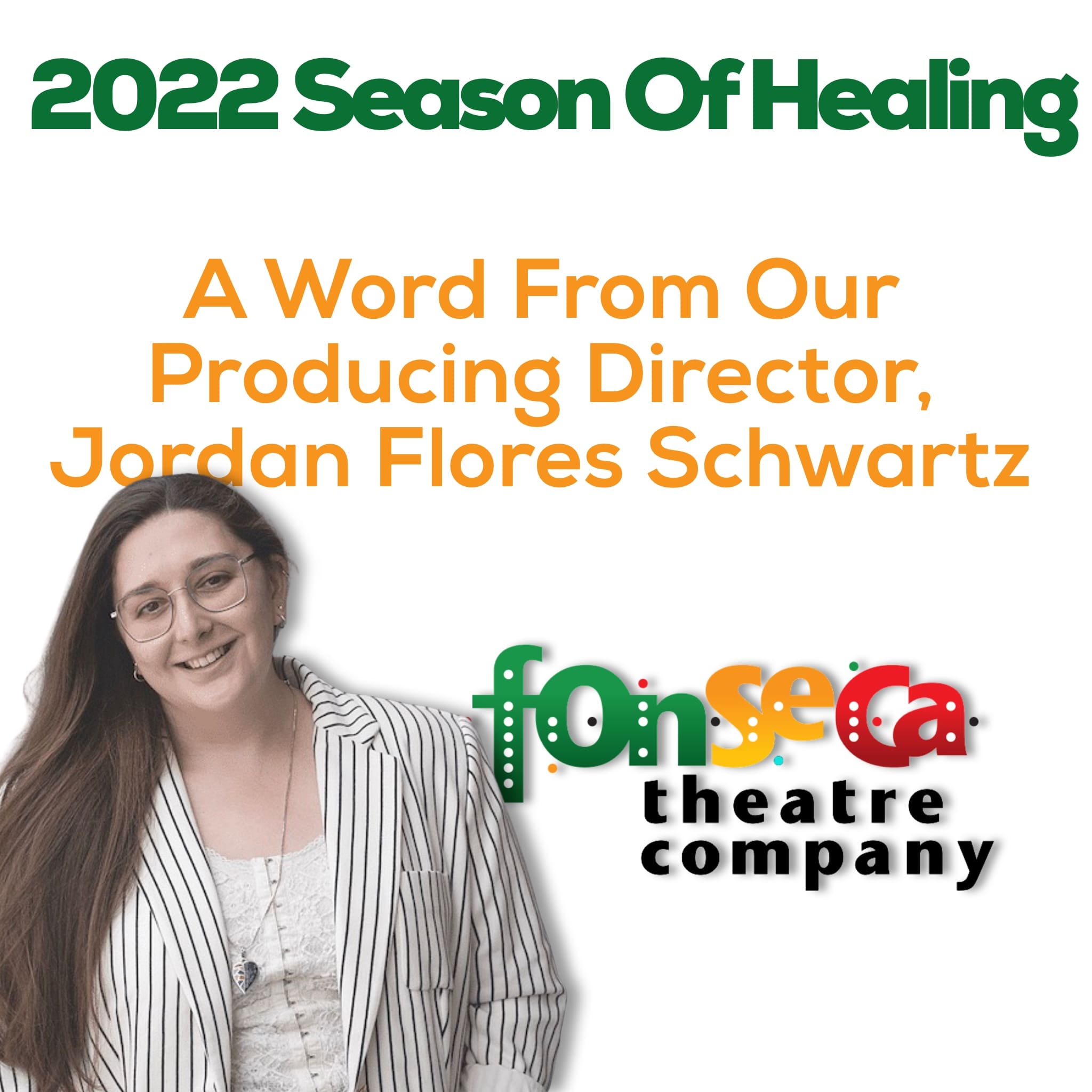 In 2021 we focused on hope and on finding a path forward in this new normal.
But now we have to prepare to take that journey. In this spirit, our 2022 season is focused on healing.

To begin Mud Row shows us the importance of healing ourselves by honoring and confronting our past, symbolized by Sankofa in our season announcement.

Fade then leaves us with a difficult question, asking how we heal important relationships once trust is lost. Though there is plenty of humor throughout the story,

Tiger Style! offers a sincere exploration of what it means to heal and move forward when you are not quite sure where you belong.

And last, but certainly not least, we will be hosting our first ever Boo-La-La. This celebration of spooky season will be entirely fun and lighthearted, but it has roots in Bryan's beloved Christmas show tradition. It is my hope that Boo-La-La will help us build a new tradition now that the waves of change have stilled a bit.
Besides, laughter can be the most healing medicine of all.

I look forward to taking these next steps with you and we greatly appreciate your continued support of FTC.
We would not be where we are without you beside us.
Abrazos y mil gracias a ti. We will see you soon!


The Basile Collaboration Center continues to grow! 

Construction continues in the building next to the theatre in anticipation of our Spring through Fall 2022 Season. 
If you would like to help, donations are welcome! 

Bryan Fonseca Legacy Fund
The purpose of the Bryan Fonseca Legacy Fund Campaign is to raise $500,000 to renovate the community center building, which is adjacent to the theatre building.  The two buildings will comprise the Basile Cultural Center.  This is a major step in the fulfillment of Bryan's vision to give voice to and celebrate the minority communities of Indianapolis through the prism of purposeful theater and civic engagement.  The goal is to bring about social justice through programs which educate, illuminate, and ignite conversations on equity, diversity, and inclusion.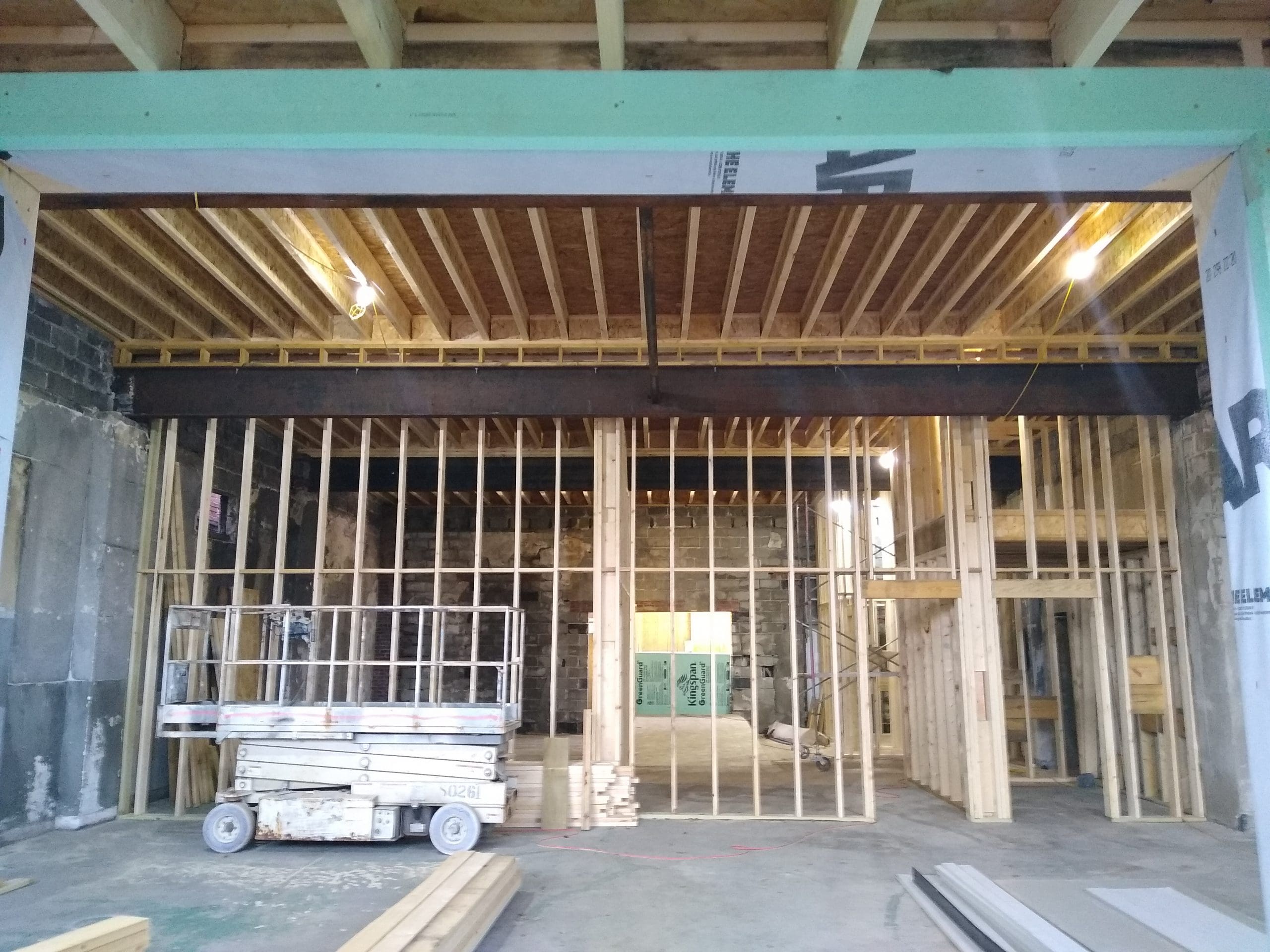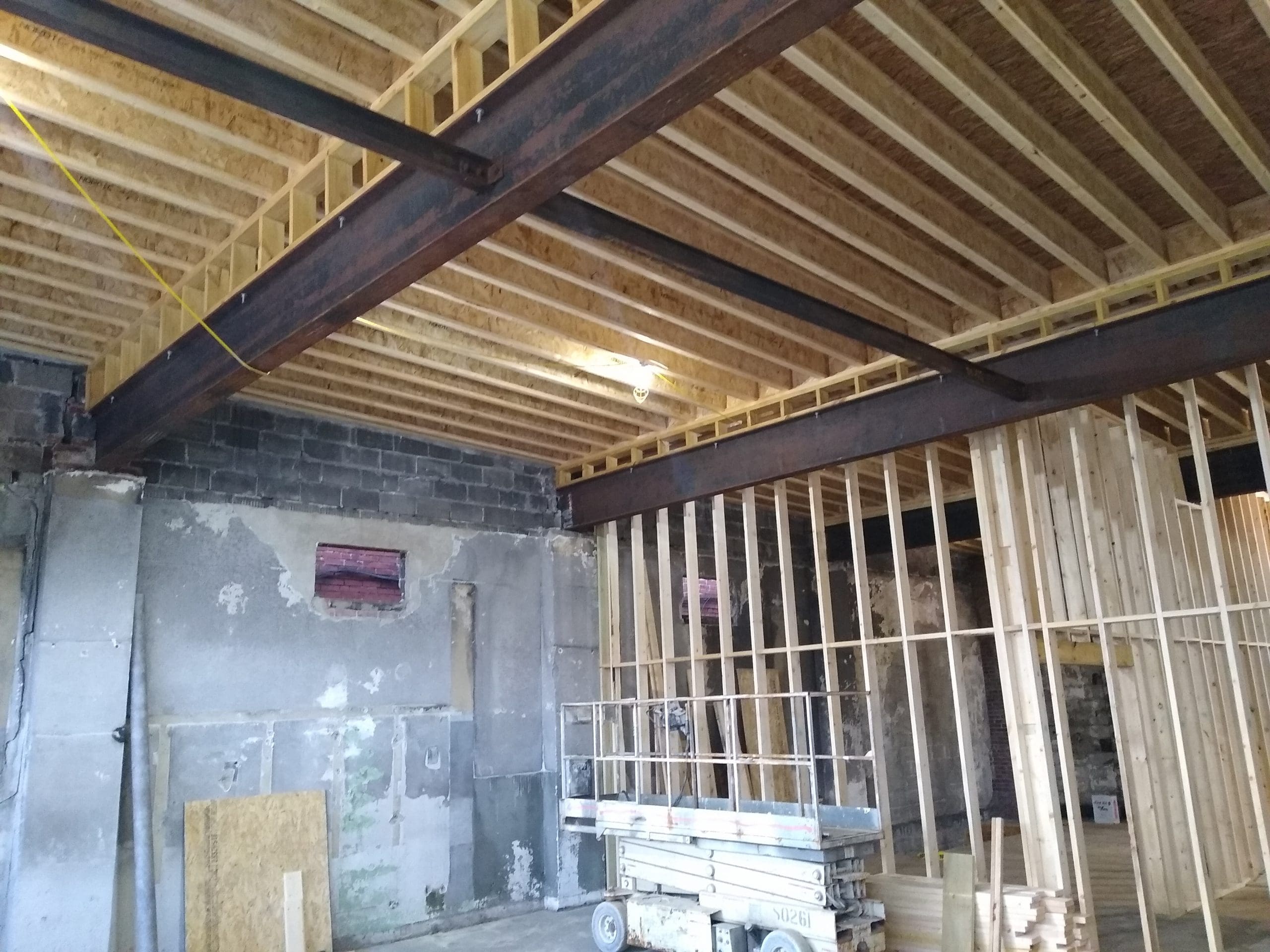 World Premiere of Yale Drama Prize-Winning Apologies to Lorraine Hansberry (You Too, August Wilson) was featured in the New York Times!

FTC Names Jordan Flores Schwartz as Producing Director


The Fonseca Theatre was devastated when its founder died. Here's how it's moving forward.
Domenica Bongiovanni
Indianapolis Star
 
After "Hooded, or Being Black for Dummies," ended its run in August, Bryan Fonseca wanted his team to take a breather. The Fonseca Theatre Co. and its producing director had just pulled off a major feat: building a new outdoor venue and putting two plays on its stage in the midst of a global pandemic and the government restrictions that came with it.
In doing so, they'd replaced the end of their previously planned season. The turnaround was exciting — and draining. Internal projects, like revamping the indoor theater to comply with social distancing, were still hanging over their heads.

As it turns out, taking a hiatus was one of the final prescient decisions from a man known for making them. Fonseca died Sept. 16 from complications related to the coronavirus, and the theater he founded has been in need of time to reset, prepare for the future and handle a leadership transition that wasn't expected for years.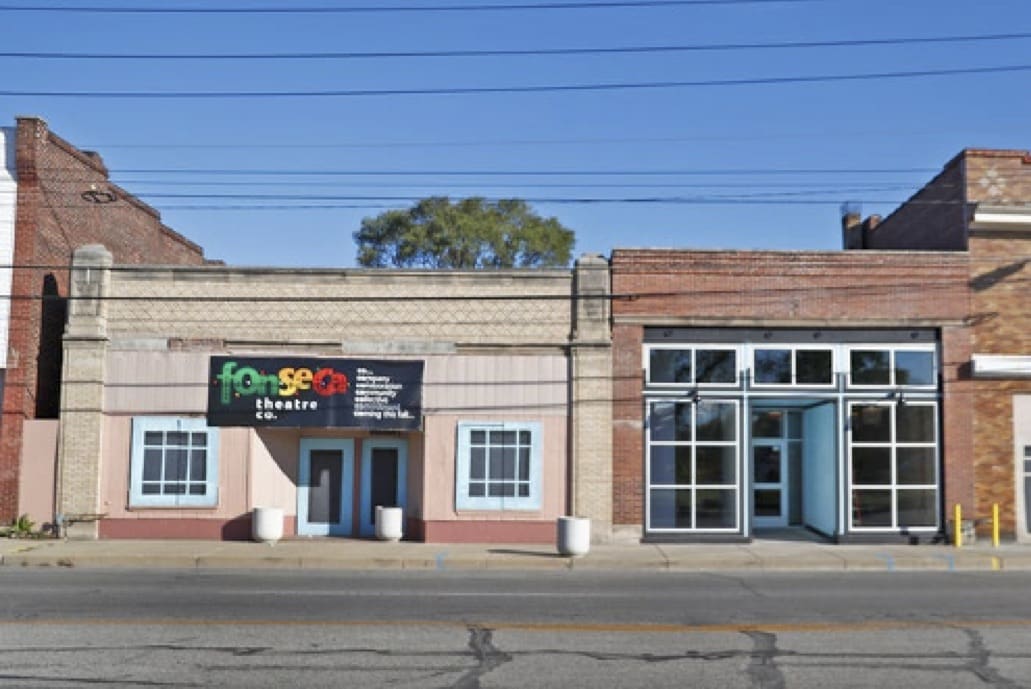 Founded in 2018, the Fonseca Theatre Co. was Fonseca's last major entrepreneurial endeavor in a city where he worked for more than 40 years. Now, his staff and board are putting his plans into action. That includes selecting Jordan Flores Schwartz as interim producing director, deciding when to produce shows again and launching a fundraising campaign to create a civic engagement center.

New leader has community roots
For years, Fonseca had reserved a spot for Schwartz in the future he planned for the theater. The two met when she interviewed with him about a summer 2016 placement at the Phoenix Theatre, where Fonseca was producing director, while working on her master's degree in arts administration at the University of Oregon. 

Schwartz grew up in Atlanta, working in community theater and children's bilingual theater. She earned her undergraduate degree from Bryn Mawr College, just outside Philadelphia, before heading to Oregon. In Indianapolis, she played a key role in Fonseca's Transformational Impact Fellowship, which served neighborhoods just west of the White River. The fellowship developed arts programming shaped by residents' stories and needs.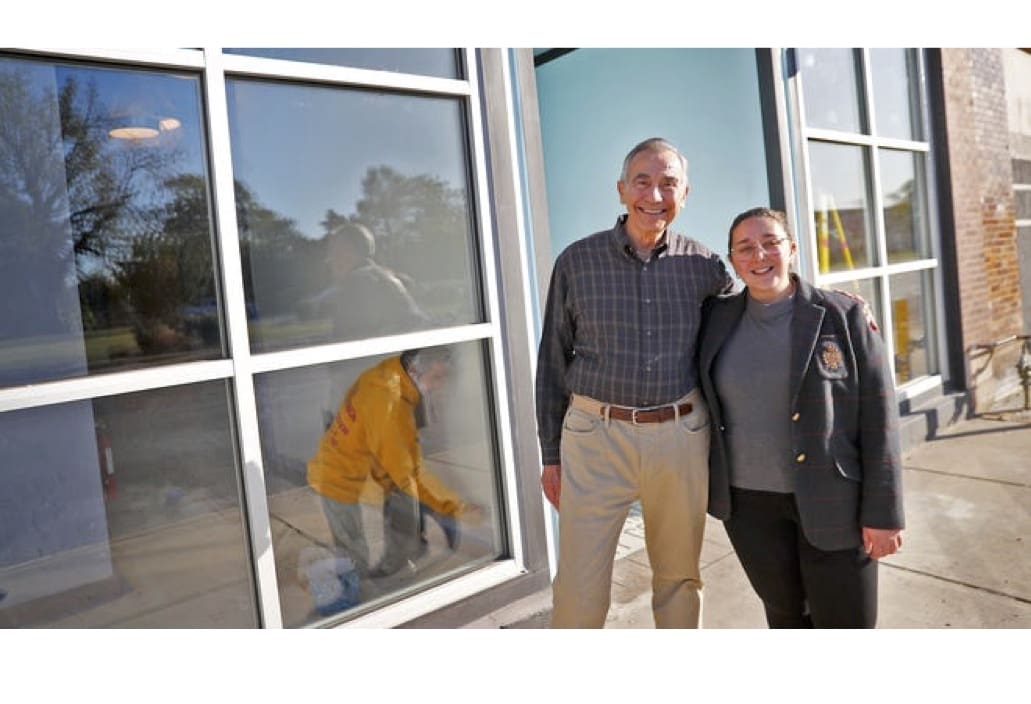 "It ended up being one of the best decisions of my life, honestly," Schwartz said of working for Fonseca. "He became one of the best mentors that I have ever had the honor of working with."

The fellowship laid the foundation for the establishment of the River West Theatre Co., which was later renamed the Fonseca Theatre Co. Schwartz became the associate producing director. Composed of more than 80% people of color, its mission is to mirror and project the Latinx, African American, Middle Eastern and Asian voices in its community, as well as those of differing abilities and sexual orientations.

"The vision of having a young woman of color leading a theater that Bryan was involved with has always been in his mind. He had been talking about it for years. So when Jordan and Bryan developed a relationship, it was a beautiful thing to watch," board president Patricia Castañeda said.

Plans were for Schwartz, who is Mexican American and Jewish, to become Fonseca's successor. Castañeda said Fonseca introduced her to stakeholders, and the two had in-depth conversations about the theater's programming and how to meet the community's needs.

But the transition process wasn't expected to happen so quickly. To ready herself for leading the theater, Schwartz had just begun working on a master's degree in dramaturgy, with a focus on civic engagement, at Indiana University. She would still be involved at the theater in Indianapolis but able to take more time for her schooling.

Fonseca's death, however, shifted the timeline. Schwartz is now the interim producing director, a title that acknowledges the transition and her studies at IU. No changes in leadership or time limit are planned, she said. Castañeda said board members and volunteers have stepped in to help Schwartz balance the moving parts.
 
The theater aims to hire a managing associate to help with daily tasks by May 2021, Castañeda said. 

The theater will expand
The 70-seat theater building opened in October 2019 at 2508 W. Michigan St., but the physical part of Fonseca's vision was only partially completed when he died. Renovating the building next door into a civic engagement center will round out his mission to have space for classes, meetings, forums, the River West Coffee Shop and free Wi-Fi for everyone.
"The vision that Bryan had is to have a place — the way he would talk about it is basically a place to gather stories — because it was always important to him, and to us as part of the mission, to tell the stories of those who live Indianapolis, in Haughville, in Hawthorne, and in the communities that we serve," Castañeda said.

Both buildings, which together are called the Basile Cultural Center, are centrally located among the Haughville, Hawthorne, Stringtown and We Care neighborhoods just west of the White River that the company serves. To realize the vision, the theater has launched the Bryan Fonseca Legacy Fund Campaign to raise $500,000 to renovate the second building.
Leaders would like to have enough by the fall of 2021 to begin construction. So far, arts donors Frank and Katrina Basile have contributed $50,000. They also gave $50,000 in 2019 for the community center. Those who want to contribute can visit fonsecatheatre.org.

Making sure 'we're growing the organization'
The Fonseca Theatre plans to reopen its outdoor stage in the parking lot in the spring of 2021. Over the summer, it staged two productions there — "Hype Man: A Break Beat Play" and "Hooded, or Being Black for Dummies" — in response to the protests for racial justice. Currently, the theater is reconfiguring its indoor space to arrange seating on either side of the stage. Schwartz said the soonest they would perform inside would be September 2021, but no date is set.

While the theater has always focused on the stories of people of color, Schwartz sees ways to meet the moment even more.

She said that mounting two productions so quickly over the summer helped her realize the theater could revisit the structures of schedules, ticket pre-sales and marketing and make them more flexible and responsive to social conversations.

"As we're in this period of growth for Fonseca, (we need to make sure) that we're growing the organization and the institutional culture in a way that is understanding of these conversations … and the things that are being voiced when it comes to work culture, when it comes to gender dynamics, when it comes to representation, when it comes to talking about the issues," Schwartz said.

Like Fonseca, Castañeda said Schwartz constantly reads scripts to keep up with what playwrights are saying. The theater is connected with producers and playwrights around the country who know it's constantly looking to produce new work.

"We plan to continue those relationships and to continue to look at new works," Castañeda said.

Contact IndyStar reporter Domenica Bongiovanni at 317-444-7339 or d.bongiovanni@indystar.com. Follow her on Facebook, Instagram or Twitter: @domenicareports.
FONSECA THEATRE COMPANY ANNOUNCES JORDAN FLORES SCHWARTZ AS INTERIM PRODUCING DIRECTOR
Bryan Fonseca has had a profound impact in our lives in every interaction, every day, every quiet moment when no one was looking, without ego or self-service. There is story after story, hear of how "he took the time to answer my emails when I asked for his time even though we never met", "when I first came to Indy", "he gave me my first chance", "my equity card"; he always had time to talk, to advise, to give of himself, we feel the compounded enormity of the loss of our Founder and Mentor. Reading quotes from past interviews, watching him talk about the powers of the arts as a vehicle for transformation, economic development and critical thinking; it fills us with the energy, desire and purpose to continue to tender the fertile ground upon which our Fonseca Theatre Company lays. It is with that in mind that your Board of Directors of the Fonseca Theatre Company has crafted a plan for leadership that we are ready to announce: Beginning immediately Jordan Flores Schwartz will be named Interim Producing Director of the Fonseca Theatre Company.

Jordan will be overseeing activities related to the management and artistic direction of FTC with the support of the Board of Directors. We feel Jordan has the institutional knowledge, lives the mission, and is ready to deliver on the vision of the Fonseca Theatre Company as "the person most responsible for helping me keep all this going…" – Bryan Fonseca, New Year's Eve letter written to the community 12/31/19 We will soon be announcing a national search to hire a full-time Managing Associate to start no later than May 2021. As many of you know, Jordan has been Associate Producing Director from the beginning of our existence, and her relationship with Bryan started as an intern June 2016.

Jordan is currently attending IU Bloomington for the next three years when she will complete her MFA in Dramaturgy in the Department of Theatre and Dance. This plan will include her spending the full month of December preparing our 2021 season, and coming back in May to train our new Managing Associate during the summer full-time, as well as being a resource for our team while in school. We appreciate everyone's continued patience and understanding as FTC seeks the best way to continue Bryan's work and legacy. Please look for announcements in the coming months regarding our Spring 2021 reopening.
FOR IMMEDIATE RELEASE
Oct. 6, 2020
Fund established to honor Bryan Fonseca's vision
Virtual celebration of life set for Oct. 10 
The Fonseca Theatre Company will honor the legacy of Producing Director Bryan Fonseca with a celebration of life and two opportunities for donations.
The celebration of life will take place via Zoom at 4 p.m. on Oct. 10, which would have been Bryan's 66th birthday. The public may attend by registering here.
In lieu of flowers, Bryan's family requests that donations be made to the Fonseca Theatre Community and Education Fund, which provides affordable youth drama classes, funds FTC's annual Rice & Beans Festival, and supports ongoing partnerships with committees and organizations serving the Near West.
In addition, the theatre has established the Bryan Fonseca Legacy Fund campaign to raise $500,000 to complete the community center, which is the building adjacent to the Fonseca Theatre, at 2514 W. Michigan St., Indianapolis.  The two buildings will comprise the Frank and Katrina Basile Cultural Center.
The purpose of the community center will be to serve the four neighborhoods of the Near Westside (Haughville, Hawthorne, We Care and Stringtown) and will help to unify the four neighborhoods by celebrating their culture and diversity. The space will be flexible and will be available for community meetings and will offer a range of community and educational programs, including youth drama classes, a bilingual storytelling series, and a variety of forums such as post-show discussions, town halls, and cultural conversations.
The community center will include the River West Coffee Shop which will be located at the Michigan St. entrance to the building. It will have an affordable menu with pricing and selections that fit the community. Its mission will be to provide a gathering place for all ages and will offer free Wi-Fi, a critical need for this neighborhood. The shop will also have a doorway to the Fonseca Theatre lobby so patrons can have easy access, especially in the colder months. It will have 1,000 square feet with couch areas, booth space, table space, and a carry-out window to bike or walk up to.
Bryan's unequivocal vision was to give voice to and celebrate the minority communities of Indianapolis through the prism of purposeful theater and civic engagement. The goal was to bring about social justice through programs that educate, illuminate, and ignite conversations on equity, diversity, and inclusion.  Fonseca Theatre Interim Producing Director Jordan Schwartz, stated, "The completion of the Cultural Center will be a major step in the fulfillment of that vision."  
The campaign will be officially announced by Fonseca Theatre Board President Patricia Castañeda at the conclusion of the celebration of life virtual event. She will say, "The renovation of the community center is an integral part of the vision that Bryan had when he acquired the building next to his theatre.  This will go a long way toward making his dream come true."  
The $50,000 lead gift has been provided by Frank and Katrina Basile. Board member Frank Basile stated, "Bryan had such a profound impact upon our lives through his plays and the force of his personality and the strength of his convictions that Katrina and I want to help sustain his legacy and mission."
Fonseca Theatre Company is a 501c3 not-for-profit. Contributions for both the Community Education Fund and the Bryan Fonseca Legacy Fund can be made online at www.fonsecatheatre.org. 
Checks should be made payable to the Fonseca Theatre Company with a notation for the Legacy Fund and/or the Community Education Fund and mailed to Fonseca Theatre Company, 2508 W. Michigan St., Indianapolis, IN 46222.  
Bryan Fonseca Legacy Fund Campaign co-chairs are Tom Alvarez and Frank Basile. 

Media Contact: Frank Basile, 317-578-3585, basilef@att.net
*
FOR IMMEDIATE RELEASE
September 17, 2020
Fonseca Theatre Company mourns the loss of founder Bryan Fonseca
The Fonseca Theatre Company Board of Directors and staff are heartbroken to announce the death of producing director Bryan Fonseca from complications related to COVID-19.
Established in 2018, the Fonseca Theatre Company serves the Near Westside Indianapolis neighborhood, and beyond, with a dedication to using art to address challenging issues, pursue justice and improve the community. The Fonseca Theatre will continue to operate with this mission.
"Bryan's legacy as a cultural icon and his vision to give voice to and celebrate the minority communities of Indianapolis through the prism of purposeful theater and civic engagement will live on through the Fonseca Theatre," said Frank Basile, founding donor and board member of the Fonseca Theatre.
Added Board President Patricia Castañeda, "Bryan's influence and contributions extend well beyond Indianapolis theatre circles. He was truly a friend to all, and a national treasure."
The New York Times quoted Bryan in a July 4, 2020, story on how regional theaters are faring during the pandemic. "We'd rather go down creating good theater than die the slow death behind our desks," he said. The article went on to describe staging the play "Hype Man" outdoors for socially distanced audiences, and concluded by quoting Bryan, "I am hopeful and also very cautious; careful that I don't create a problem."
Prior to establishing the Fonseca Theatre Company, Bryan founded and led the Phoenix Theatre for more than 35 years. He spearheaded bringing topical contemporary theater to Central Indiana, and was well known for his generosity in cultivating and giving opportunities to local talent. Virtually all Phoenix Theatre shows under Bryan's leadership were Indiana, Midwest, or world premieres, and the theatre developed a national reputation for plays addressing the most relevant and immediate issues facing society. Bryan captivated Indianapolis audiences with the works of August Wilson, Martin McDonagh, Alan Ayckbourn, Jeffrey Hatcher, Dos Fallopia, to name a few. Bryan could be counted on to tackle shows often thought too ambitious for regional theaters – such as the groundbreaking Angels in America – and created the annual holiday show, A Very Phoenix Xmas, which became a highly anticipated holiday staple.
Before leading the Phoenix Theatre, Bryan started a storefront theater in his hometown of Gary, Indiana, and directed shows at the Broad Ripple Playhouse.
Bryan directed for the MFA Playwrights Workshop at the Kennedy Center; The Human Race Theatre in Dayton, Ohio; Indiana University; Ball State University and the Civic Theatre of Indianapolis. Over the years, he transferred six Phoenix shows to Chicago, and his production of Ma Rainey's Black Bottom was invited to travel to a festival in Dundalk, Ireland.
Bryan received an Achievement and Service award from the Indiana Theatre Association, two Artist Fellowship awards from the Indiana Arts Commission and two Creative Renewal Fellowships. He was one of two recipients of the Transformational Impact Grant from the Arts Council of Indianapolis/Lilly Endowment, which brought him to the Near West to identify and address the lack of arts offerings in the local community. He taught at IUPUI and was invited to lecture on Contemporary Theater in America on campuses throughout Germany.
Bryan's own words say it best. "It takes heart to create a vision. It takes courage to create art. And it takes passion to achieve both." And achieve them he did.
The Fonseca Theatre Company is on hiatus, but will return. "The Board is committed to the continuation of the Fonseca Theatre Company and will be following Bryan's decision to take a break in our production through Spring 2021," said Board President Castañeda.
Media Contact: Jen Schmits Thomas, JTPR, jen@jtprinc.com, 317-441-2487
A Note from Bryan
What to Explain. The concept of explaining rules to patrons is hardly new. Many events or venues already have codes of conduct with lists of prohibited items and behavior. Before reopening, they must add their new health procedures and expectations, such as social distancing and face covering requirements and longer wait times. There is no specific information that is best. Rather, as with all safety messaging, you want to be positive, practical, and proportionate. Where to Message. In a word, everywhere. Here are some ways to reach patrons before they arrive at your point of ingress. § Web site for the venue, event, or artist. The more prominently new rules and expectations are displayed, the more serious businesses appear about enforcing them, which will tend to gain greater compliance. § Social media channels for the venue, event or artist. As with the web site, the more information appears on social media, the greater its impact. § Ticket purchasing sites should link to health and safety rules. Online ticket purchases can require patrons to check a box affirming that they have read and agree to comply with posted rules, the way we affirm that we are not a robot before making an online purchase. § Emails and push notifications reminding patrons of health rules and expectations can be sent at regular intervals from date of purchase through day of show. § Mobile apps are already valuable means of giving patrons directions to the venue, show times, artist bios, and merchandise options. You can add health rules and expectations to the information on every patron's phone. § Signage leading to and at the event site can be effective as a further reminder, especially if it is visually attractive and located where patrons are likely to be Event Safety Alliance Reopening Guide 4 www.eventsafetyalliance.org standing still or moving slowly. Physical signs are particularly important for ticketless events or where young participants will be brought by their parents. § Event registration and badge check-in are excellent places to post health rules and model compliance at conferences or other events where patrons check in. Registration materials can be placed by workers or volunteers on a table to be picked up by event attendees, and lines can be marked on the floor or created by rope and stanchions to enforce social distancing. § Guest services staff and volunteers walking along the line at ingress or among patrons waiting for service can put a friendly face on health and safety rules, and they encourage compliance by modeling good behavior. How to Message. With a goal as broad as normalizing and gaining buy-in for new rules, any method that works is good. Here are a few suggestions. § Marketing staff can use their creative talent to promote health guidance without being intimidating. § Photos and videos can show patrons having a good time even while following health rules, such as attractive people wearing stylish face coverings over their nose and mouth. § Storyboards can show how a venue is sanitized so patrons understand the process and personalize the workers keeping them safe. § Announcements should be both audible and visual to accommodate people with sensory challenges and different language skills. § Artists and performers can use their authority with attendees to remind them that only their full compliance allows the show to go on.
INGRESS AND EGRESS Patrons' experience at the venue should match the health guidelines they consistently receive beginning with their first ticketing or social media engagement. Handwashing Stations. Stations with either soap and water or sanitizer containing at least 60% ethanol or 70% isopropanol must be provided at all points of ingress and other well-marked and illuminated locations throughout the venue. These stations should allow no-touch activation if possible. Supervisors must regularly confirm there are adequate supplies. Parking Lots. To ensure that patrons observe social distancing when leaving or returning to their vehicles, parking lot operators can kill spaces between vehicles. This should be feasible with the relatively smaller crowds foreseeable in the early days after reopening. As patrons return in larger numbers and more spaces are needed, lot operators should emphasize the need for social distancing even in parking lots. "Virtual" Queuing for Ingress. Event organizers should consider ways to schedule staggered ingress in order to minimize lines for wanding, bag check, and ticket scanning. Virtual queuing is a modern version of the familiar concept of metered access to the front of a line. Consider the following to spread arrival time and manage demand at the entrance. § Events with a specific start time could schedule patron arrival times. § During the ticketing process, patrons could select their ingress time and location, which can be coordinated with public transportation or rideshare vehicles. § A limited number of unscheduled entries is recommended to accommodate patrons stuck in traffic or physically unable to sit in a seat for a long time. Will Call and Box Office windows are often protected by glass partitions. Where there are no physical barriers between ticket staff and patrons, a clear protective shield is recommended. Patron distancing can be preserved by opening fewer windows and marking appropriate queuing space, or on-site ticket purchase and pickup can be eliminated for events that accept only electronic tickets by advanced purchase. Space Requirements. Additional space may be required to accommodate longer but less densely packed lines waiting to enter the venue. § How Much Space. In a six foot (two meter) social distancing model, up to 36 square feet (4 square meters) per unrelated group will be necessary. § Where to Queue. It is important to separate pedestrians from vehicle traffic, and to preserve room for other pedestrians to pass. This will present challenges in urban settings or where space outside the venue doors is limited. Venues whose entrance is in a densely settled area may need to arrange with neighboring Event Safety Alliance Reopening Guide 12 www.eventsafetyalliance.org properties and public safety authorities to allow early-arriving patrons to wait on adjacent streets. If an ingress queue consistent with social distancing would cause the line to extend into a road or pedestrian walkway, consult with local public safety authorities to determine where to safely queue patrons while preserving emergency access. § How to Queue. The line waiting to enter can be managed using common methods such as lines marked on the ground, rope and stanchions, fencing or bike rack, in combination with workers who provide information about anticipated wait time and ingress procedure and also enforce social distancing. The area where patrons wait should have signage showing the event's health
Dear Patrons
As promised, here is our second in a series of newsletters detailing plans to prepare the theater for re-entry. Last week we made our case for re-opening and next week we will detail plans for opening outdoors and announce our first exciting show.
Detailing the theater
This is the beginning of the list. I'm sure I will discover other precautions from government guidelines, shared practices from the field, and your suggestions as well.
SANITIZING THE VENUE
High-Touch Areas. 
The following items will be cleaned and then disinfected regularly, using products approved by the applicable health authority:  
Public Areas
Lobby and hallways: floors: door handle and push plates; handrails for stairs and ramps; reception desks and ticket counter; telephones and point of sale terminals; tables and chairs; trash receptacle touch points
Restrooms: floors; walls; sink faucets and counters and toilet handles; lids of containers for disposal of women's sanitary products; soap dispensers and towel dispenser handles; trash receptacle touch points
Back of House
Dressing area, and bathroom: floors and walls: dressing tables and mirrors; costume rack; refrigerator; light switches and thermostats; cabinet handles; restroom floors and walls; sink faucets and counters and toilet handles; lids of containers for disposal of women's sanitary products; soap dispensers and towel dispenser handles; trash receptacle touch points
Slop sink: handles of sinks; cleaning tools and buckets
Stage: floors and walls; cleaning of any furniture and props
Booth: keypads and computers; counter; storage and dimmer rack, floors and walls  
CLEANING AND DISINFECTING  
Cleaning removes dirt and impurities from surfaces and objects and may lower germ counts by removing but not necessarily killing them.  
Disinfecting reduces and kills germs on surfaces and objects. Because disinfecting does not necessarily clean the surface, cleaning and disinfecting are both essential.  
We'll clean high-touch areas by using water and soap or cleaning solution to remove dirt and impurities from surfaces and objects and reduce germ counts.
We'll disinfect using materials effective against COVID-19.  To quickly disinfect a seating area between events, electrostatic cleaning is a means of spraying a fine mist of positively charged disinfectant particles that adhere to surfaces and objects.  
Following the Manufacturer's Instructions, in all instances, including technical and production equipment such as microphones and headphones, we will use cleaning procedures following the manufacturer's instructions. 
We will place gloves and other disposable items used for cleaning and disinfecting in a bag that can be tied before disposing of them with other waste. 
The frequency of cleaning high-touch areas will be determined based on the surface or object and how it is used, applying guidance from local health authorities.  
We will Document that health and safety practices were followed at the correct intervals.
INGRESS AND EGRESS
Stations with either soap and water or sanitizer containing at least 60% ethanol or 70% isopropanol will be provided at all points of ingress and other well-marked and illuminated locations throughout the venue. 
We recommend using the Haughville Park lot and walk down the alley for entrance to the outdoor show. Please observe social distancing when leaving or returning to vehicles
Box Office
We will schedule staggered ingress to minimize lines for waiting.
There will be no paper transaction. Your named will be checked by box office clerk.
All tickets must be purchased online and in advance to minimize contact.
Clerk will either wear a clear protective shield or mask. 
The line waiting to will be managed using common methods such as lines marked on the ground.
The area where patrons wait will have signage with guidelines for patrons and staff showing the event's health rules, including social distancing guidelines and face covering requirements.  
For outdoor performances: we will use rope and stanchions, fencing or bike rack to guide patrons.  The area where patrons wait will have signage with guidelines for patrons and staff showing the event's health rules, including social distancing guidelines and face covering requirements.  
SCREENING
Depending on funding, these additional precautions will be in plac.
Temperature and Health Screening.  Outside the venue perimeter, a worker wearing a face covering and gloves will take the temperature of every patron and conduct a brief visual screening for symptoms of fever or infection.  
Patrons will be required to wear face coverings. Facemasks will be available for purchase if necessary.
Disability Accommodations.  We still offer enough accessible seating, including companion seats, to comply with disability laws.  Patrons whose disability makes them unable to wait in a long line can use an expedited access procedure. 
*
Dear FTC Family,
It is hard to predict when life will return to normal. We have been keeping up to date with the ever-changing recommendations and restrictions regarding COVID-19, both nationally and locally. Additionally, we have been researching the decisions of other theaters across the city and country. Ultimately, every organization is doing what is best for their artists and patrons.
This is what seems right for us and here's our rationale for the decision:
Like many institutions, we have made the difficult decision to postpone operations until mid-May. We hope that this gives the country time to have the virus under control and to lift restrictions on gatherings. These are the primary challenges we are working to address – safety, permission to gather, and peace of mind. People will not feel comfortable coming together until they know they are not putting themselves or their loved ones at risk.
This will mean that FTC will be rearranging the remainder of its season. We hope to reopen with The Cake and still fit in Fade, followed by Fairview – a slight change. Please continue to follow our website, social media pages, and e-newsletters so you'll be the first to know when we are able to set specific dates and times. For those who already have tickets, our Box Office will be contacting you later this week.
This also means that it's going to be a tough, lean couple of months for the organization. Here are some ways you can help your favorite companies and artists (including us) in this time of uncertainty:
1) If you have a ticket to a canceled event, consider either allowing the theatre to hold on to the ticket purchase or making a donation in the same amount.
2) If you don't have any tickets, donate to your favorite organizations anyway. You can even use crowdfunding resources to make a bigger impact.
3) Many of the artists you know have likely lost a gig or two and are looking for work. Consider them as a potential solution if you need help with childcare, transportation, groceries, or anything else, and pay them for their time.
4) Promote the projects your favorite organizations and artists have lined up for after everything is resolved. Share the information on social media, invite your friends, and most importantly buy your tickets to those events in advance. The more successful those shows are, the easier it will be for groups to recover financially.
We will all get through this together – as a nation, a city, and as a creative family. As always, we are grateful for your continued support and thank you for all you do to make FTC possible. We look forward to seeing everybody soon.
Wishing you good health and peace,
Bryan and Jordan
*
COVID-19 PRECAUTIONS

So, being a small, small theater (much less than the 250 threshold), we plan to continue operations this weekend with our heart-warming production of THE CAKE.
I've been looking at organizations and the precautions they're taking, and in true theater fashion, I'm stealing from the best.
Our top priority is the health and safety of our patrons, staff, and performers. We will continue to follow all guidelines issued by the authorities to ensure a safe environment for all.
We have done a deep cleaning, disinfected all common surfaces (doorknobs, theater seats, arm rails, etc.) and will do so after each performance.
We can provide an empty seat between each patron.
We have a new hand sanitizing station at the entrance.
We will continue to monitor updates from local, state and federal authorities. We will respond to changes in conditions as needed.
And we ask for your help.
Cover your mouth when you sneeze or cough
• Wash your hands with soap and water
   • Avoid touching your face

If you're not feeling well, please stay home to protect yourself and our community. We're in this together, folks.
At this time, our performance schedule remains the same. If you have any questions, please contact us.
To provide greater context on COVID-19, here are a few links to resources that might be useful:
And now for a public service announcement on handwashing from one of our fans.
https://www.tiktok.com/@gloriagaynor/video/6802612178655464710?u_code=d9gg7l3lfe0kji&preview_pb=0&language=en&timestamp=1583857146&utm_campaign=client_share&app=musically&utm_medium=ios&user_id=6765626371391325190&tt_from=twitter&utm_source=twitter&source=h5_m
*
FONSECA THEATRE NAMED ORGANIZATION OF THE YEAR BY WESTSIDE COMMUNITY DEVELOPMENT CORPORATION
*
Review: Fonseca Theatre's "The Brothers Paranormal" by Wendy Carson, Plays with John and Wendy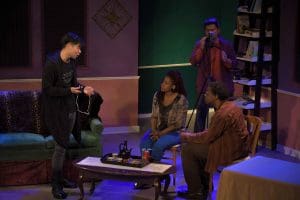 "There is more to this play than the scares, of course. It fulfills the FTC objective of showing and making us consider different cultural and ethnic perspectives. But it also makes one hell of a Halloween-season experience." Read the entire article by clicking here.
Review: Fonseca Theatre's "Miss You Like Hell" by Tom Alvarez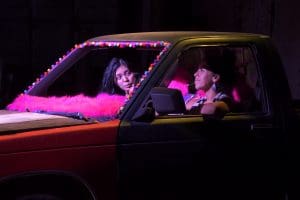 "As I write this review, U.S. Immigration and Customs Enforcement (ICE) raids are taking into custody undocumented criminals in some major American cities, while thousands of undocumented immigrants from Central America are languishing in dehumanizing conditions in U.S. detention centers. In "Miss You Like Hell," the main theme is the immigration debate." Read the entire article by clicking here.
Review: Fonseca Theatre's "Lady Day at Emerson's Bar and Grill" by Benjamin Lashar, Indianapolis Recorder

"The production's venue added a sense of realism. It takes place not at an auditorium, but the Linebacker, a bar a few doors down from the company's headquarters. The bar remains largely unchanged during the performance except for some rearranged chairs, purple drapes and a lone microphone for Holiday. The Linebacker creates a genuine and personal atmosphere. Audience members don't require suspension of disbelief to believe they're watching a singer at a bar." Read the entire article by clicking here.
Review: Fonseca Theatre's "The Ballad of Klook and Vinette" by Felisha Williams, Indy Star Network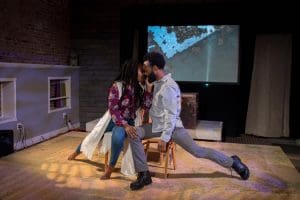 "Directed by Bryan Fonseca "The Ballad Of Klook and Vinette" played by Dwuan Watson and Lakesha Lorene is an intriguing, humorous and intense rollercoaster ride. A true love story; comprised of soulful ballads, witty dialogue and magnetic chemistry. The intimate setting allowed the actors passion to spill on each table; captivated by the romantic comedy and sultry vocals. The instrumentation, choreography and lighting cues, intensified the emotion and complimented the stage performance." Read the entire article by clicking here.
*
Best New Theatre Group
Fonseca Theatre Company
*
Review: Fonseca Theatre's 'Hooded: Or Being Black for Dummies' by John Lyle Beldon, Plays with John and Wendy.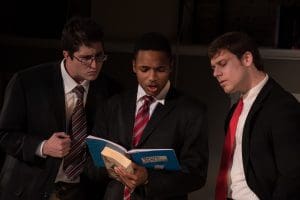 Understanding being black in America is not something that one "history month" a year can cover. But at least now, we have the textbook. Fonseca Theatre Company presents "Hooded, or Being Black for Dummies" by Tearrance Arvelle Chisholm, directed by Ben Rose.
Marquis seems to be a typical 14-year-old: doing well in school, hanging out with friends, noticing girls. But when his attempt at the latest internet fad lands him in a police station holding cell for trespassing, he finds himself with someone who sees him as anything but normal. Tru, the cellmate,  appears to be what most would picture a black youth to be, and he wonders why Marquis isn't. Let the lessons begin. … What lesson will you take from this powerful play? Read entire article by clicking here.
*
Review: Fonseca Theatre's 'Building the Wall' by Lou Harry, NUVO
A relevant piece of confrontational theater reflective of our times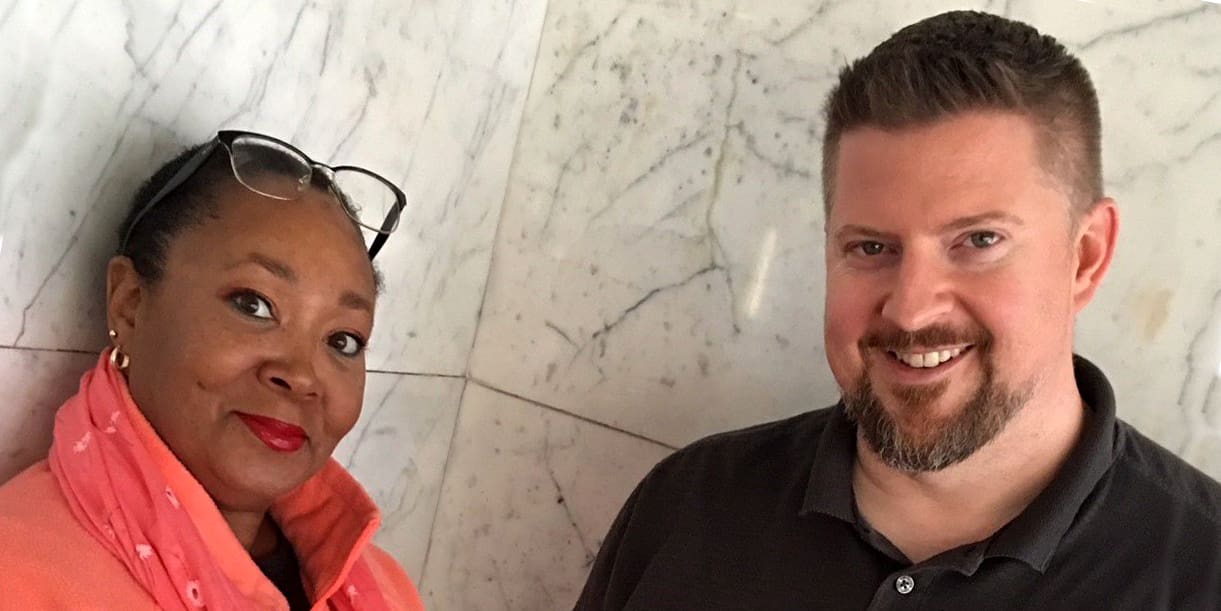 With a mission to focus on political and socially aware work—and with an artistic staff of unprecedented diversity in Indy—Fonseca Theatre Company differentiated itself even before the opening of its first production. For while the play deals with immigration, politics, and the slippery slope that can turn a democracy into a fascist state, Schenkkan only really gives voice to one character—a white male (and a Trump supporter, no less).
Where the playwright has created more expansive, insider works—most notable his pair of plays about Lyndon Johnson and those in his orbit—here he deals with an outsider, Rick (Clay Mabbitt), an "I'm not a racist" disenfranchised man working at a private prison facility. Read entire article by clicking here