Review: Fonseca Theatre's "Lady Day at Emerson's Bar and Grill" by Benjamin Lashar, Indianapolis Recorder

"The production's venue added a sense of realism. It takes place not at an auditorium, but the Linebacker, a bar a few doors down from the company's headquarters. The bar remains largely unchanged during the performance except for some rearranged chairs, purple drapes and a lone microphone for Holiday. The Linebacker creates a genuine and personal atmosphere. Audience members don't require suspension of disbelief to believe they're watching a singer at a bar." Read the entire article by clicking here.
Review: Fonseca Theatre's "The Ballad of Klook and Vinette" by Felisha Williams, Indy Star Network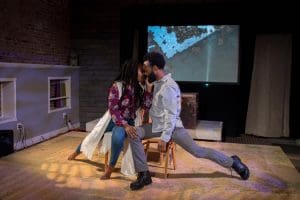 "Directed by Bryan Fonseca "The Ballad Of Klook and Vinette" played by Dwuan Watson and Lakesha Lorene is an intriguing, humorous and intense rollercoaster ride. A true love story; comprised of soulful ballads, witty dialogue and magnetic chemistry. The intimate setting allowed the actors passion to spill on each table; captivated by the romantic comedy and sultry vocals. The instrumentation, choreography and lighting cues, intensified the emotion and complimented the stage performance." Read the entire article by clicking here.
*
Best New Theatre Group
Fonseca Theatre Company
*
Review: Fonseca Theatre's 'Hooded: Or Being Black for Dummies' by John Lyle Beldon, Plays with John and Wendy.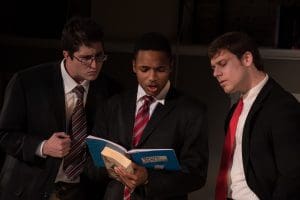 Understanding being black in America is not something that one "history month" a year can cover. But at least now, we have the textbook. Fonseca Theatre Company presents "Hooded, or Being Black for Dummies" by Tearrance Arvelle Chisholm, directed by Ben Rose.
Marquis seems to be a typical 14-year-old: doing well in school, hanging out with friends, noticing girls. But when his attempt at the latest internet fad lands him in a police station holding cell for trespassing, he finds himself with someone who sees him as anything but normal. Tru, the cellmate,  appears to be what most would picture a black youth to be, and he wonders why Marquis isn't. Let the lessons begin. … What lesson will you take from this powerful play? Read entire article by clicking here.
*
Review: Fonseca Theatre's 'Building the Wall' by Lou Harry, NUVO
A relevant piece of confrontational theater reflective of our times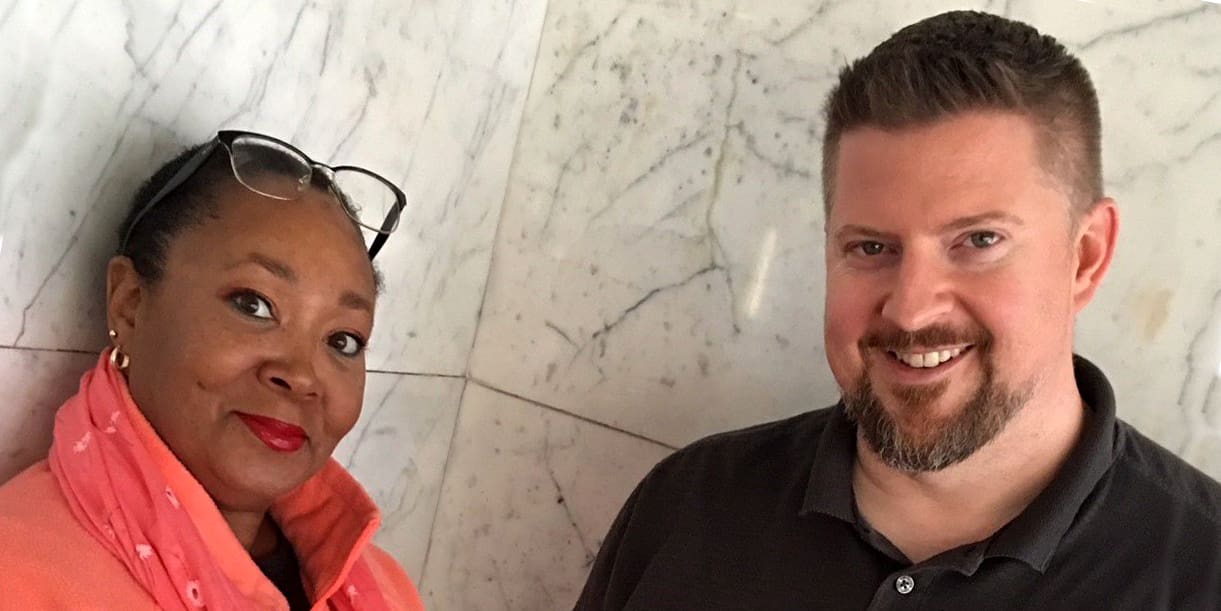 With a mission to focus on political and socially aware work—and with an artistic staff of unprecedented diversity in Indy—Fonseca Theatre Company differentiated itself even before the opening of its first production. For while the play deals with immigration, politics, and the slippery slope that can turn a democracy into a fascist state, Schenkkan only really gives voice to one character—a white male (and a Trump supporter, no less).
Where the playwright has created more expansive, insider works—most notable his pair of plays about Lyndon Johnson and those in his orbit—here he deals with an outsider, Rick (Clay Mabbitt), an "I'm not a racist" disenfranchised man working at a private prison facility. Read entire article by clicking here