ANNOUNCING OUR 2021 OUTDOOR SUMMER SEASON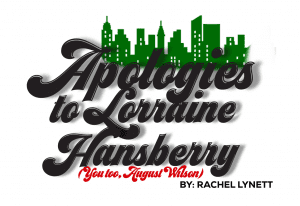 **WORLD PREMIERE**
May 7th – May 23rd, 2021 
NOW MAY 21ST – MAY 30TH, 2021
Set in the fictional world of a post-second Civil War, Bronx Bay, an all-black state (and neighborhood) is established in order to protect "blackness." It's a utopia but enforcing utopia proves to be tricky when it comes to defining who is Black and who isn't.
"Blackness is not a monolith." This statement is the crux of what this play is about but it is so much more than that. Rachel Lynett has given a gift to Black actors and audiences to see their struggles around anti-blackness portrayed on stage. White people are welcome to bear witness to this world that is not made for them but we have to understand it is not for us. The theatrical magic bursting out of this play thrills me. Theatres just need to devote whole seasons to Rachel Lynett's work.

" – Shaun Leisher, New Play Exchange
26 Miles by Quiara Alegria Hudes
June 11th – 27th, 2021
Before the acclaimed musical Miss You Like Hell, the beloved mother-daughter duo of Beatriz and Olivia had a different adventure. After a custody battle left them estranged for eight years, these very different women have two thousand miles to get reacquainted as they travel across the country together. Secrets, teenage angst, identity politics, and systematic injustice, cannot shake the unbreakable bonds of family.
"Charming, spunky, and ultimately heart-rending…The car trip from Paoli, PA, to Yellowstone Park is transforming and restorative." – NY Times
The Two Kids That Blow Shit Up by Carla Ching
August 20th  – September 5th
As kids, Max and Diana meet on their parents' date, then are kicked out of the house so their parents can get it on. They are forced to play together even though they aren't really that fond of each other. Two decades later, they've weathered the ups and downs their parents' tumultuous relationship and have become unlikely friends. They stand by each other through their own dating woes, rehabs and spin-outs, career re-jiggerings, and epic life fails. But when they actually fall into each other, will they lose the only family they've ever known?
"Diana and Max can't be played by white people not just because they go to Chinese school or eat noodles in the play; the way they interact with each other and the world is informed by their identity, ranging from the tiniest details like Diana's attempt at art, to how they deal with death and grief. But this is also more than an "Asian story"; it is a universal story about our shared humanity, only these two humans happen to be Asian."
The Cornell Daily Sun
Coming Fall 2021
King Liz by Fernanda Coppel
TBA
In man's world of sports agents, the illustrious Liz Rico has worked twice as hard as her colleagues to accrue a roster of prominent clients at a top-notch agency. When she meets young Freddie Luna, an incredibly talented but troubled basketball player, Liz is certain she can make him a star. But when you're climbing to the top, what are you willing to sacrifice?
"Coppel's quick-witted, whip-cracking dialogue…ensure(s) that things always unfold on exactly the time frame they should, without sacrificing tension, suspense, or theatricality along the way." – Talkin' Broadway
Past Productions

Sept. 14 – Oct. 7, 2018
Written on the eve of the 2016 election, the stunning play by Pulitzer Prize– and Tony Award–winning dramatist Robert Schenkkan has created a nationwide sensation. Building the Wall lays out the potential repercussions of Donald Trump's anti-immigration campaign rhetoric. After that policy resulted in the mass round-up of millions of undocumented individuals, the former warden for one facility is now behind bars awaiting sentencing for the horrific injustices that happened under his watch. In a riveting interview with a historian who has come seeking the truth, he reveals how the unthinkable became the inevitable. Please note that this production will be staged at Indy Convergence.

Nov. 9 – Dec. 2, 2018
A timely examination of growing up black in America by rising-star African American playwright, Tearrance Arvelle Chisholm. Marquis, a book smart prep-schooler from the suburbs, meets Tru, a street savvy Baltimorean, in a holding cell. Tru thinks Marquis has lost his "blackness" and decides to write a manual: Being Black for Dummies. Please note that this production will be staged at Indy Convergence.


Jan. 25 – Feb. 17, 2019
Klook is a drifter who's tired of drifting. Vinette is on the run but she doesn't know what's chasing her. Meeting over carrot juice, they take a chance on love and hope until the past catches up to the future. Soulful music combined with witty and poetic storytelling makes this a mesmerizing theater experience. Please note that this production will be staged at Indy Convergence.

March 13 – EXTENDED THROUGH MAY 4, 2019
Starring Monica Cantrell as Billie Holiday
1959. A seedy bar in Philadelphia. You're about to witness one of Billie Holiday's last performances, given four months before her death. More than a dozen powerful musical numbers are interlaced with salty, often humorous reminiscences to project a dynamic portrait of the lady and her music. Please note that this production will be staged at The Linebacker and has a unique performance schedule.


July 12 – 28, 2019
Tony and Pulitzer Prize-winning playwright Quiara Alegría Hudes (Water by the Spoonful, In the Heights) and acclaimed, genre-breaking singer/songwriter Erin McKeown combine talents in this powerful new musical. Miss You Like Hell tells the story of Beatriz and her estranged 16-year-old daughter, Olivia. On the road trip of a lifetime, these incredible women make new friends, reconnect with each other, and explore the meanings of family and redemption. Please note this production will be staged at Kinney Group warehouse. This venue is cooled by fans and will be warm, so be sure to dress comfortably.
2019-2020 Season

Oct 18 – Nov 10, 2019
The Brothers Paranormal tells the story of two Thai-American brothers who launch a ghost-hunting business in order to capitalize on the nationwide increase in sightings of Asian-looking ghosts. When the siblings end up investigating the home of an African American couple who claim to be haunted by one very terrifying spirit, everyone's notions of reality, fantasy, and sanity clash against the shocking truth. At times haunting, at times hilarious, The Brothers Paranormal serves as a powerful metaphor for grief, loss, and healing among communities of color.
Join us for a good dose of holiday spirit and cheer as we explore (comedically) what the holidays mean across different cultures and how traditions evolve!  As a huge fan of variety shows and holiday music, Bryan personally curated and contributed to the material, produced and directed 12 episodes of this annual event.  This variety show will feature work from some of the best past contributors: playwrights Eric Pfeffinger, Kenyon Brown and Mark Harvey Levine, musical director Tim Brickley, and choreographer Mariel Greenlee.

By Josh Wilder
Jan 17 – Feb 2, 2020
A layer of bulletproof glass won't protect Superstar Chinese Take-Out owners from the gentrification consuming the Point Breeze neighborhood in South Philly. By African American playwright, Joshua Wilder. When a trendy food co-op opens nearby, the Wu's and their customers initially see it as a hipster annoyance, but as tensions mount they begin to recognize the intrusion as an act of war. Tinged with genuine humor and pathos, Salt Pepper Ketchup examines the very human consequences of neighborhood redevelopment.
Della makes cakes, not judgment calls – those she usually leaves to her husband, Tim. When the girl she helped raise comes back home to North Carolina to get married, she couldn't be more thrilled… until she discovers the fiancé is actually a fiancée. She can't make The Cake for such a same-sex wedding, can she? For the first time in her life, this is a decision Della will have to make for herself.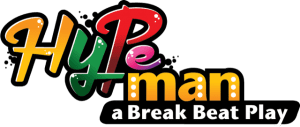 By Idris Goodwin
July 9-26, 2020
CLICK HERE IF YOU ARE LOOKING FOR THE ANTI-RACIST RESOURCES MENTIONED IN YOUR PROGRAM
The trio of Verb, Pinnacle, and Peep One all grew up making music together in the same neighborhood, but their experiences are worlds apart. Why? Race. A couple of days before their big break, a police shooting sends shock waves through their community. When Verb goes on national TV to make a statement, these life-long friends are forced to talk about their differences and whether or not they all want their art to be political.
Please note this is an outdoor production held in FTC's parking lot behind the theatre. In the event of rain or inclimate weather, we will make a determination and begin contacting audiences no later than two hours prior to the scheduled showtime.

As a precaution against COVID-19, all audience members are required to wear masks and tickets should be purchased in advance. Please be aware restroom access will be limited and plan ahead. This is a 75 minute show with no intermission.