Our Artistic Directors
The FTC operates within a unique structure using a cohort of Artistic Directors. Let's Introduce you to them: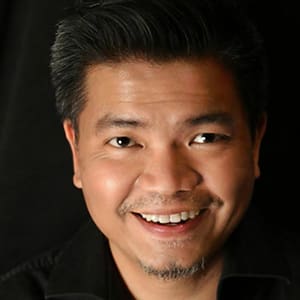 Ian Cruz
" I believe that excellent theatre is good for the soul! It doesn't come easy and requires a lot of hard work, collaboration, purpose, and magical story-telling mixed with all the colors and textures the world has to offer. But once we get it… oh boy… it's truly a transcendental experience that makes us feel, opens our hearts and minds, and changes the way we think about ourselves, our community, and the world."
Cruz was seen earlier this year in the Pulitzer Prize winning play "Sweat" by Lynn Nottage at the Phoenix Theatre. Other stage credits include: Peter and the Starcatcher, Pulp, Stuff Happens (@Phoenix Theatre), The Duchess of Stringtown (@Indy Convergence), Anything Goes (@ISO), The Last Days of Judas Iscariot (@Wisdom Tooth), Drowsy Chaperone, West Side Story, Aida (@Booth Tarkington Civic(, The Underpants (@AUP), Victor Victoria (@ACT), La Cage Aux Folles, Miss Saigon, Man of La Mancha (@Footlite). By profession, he is a Salesforce Marketing Cloud Architect. He is also a crossword enthusiast and a Sudoku lover.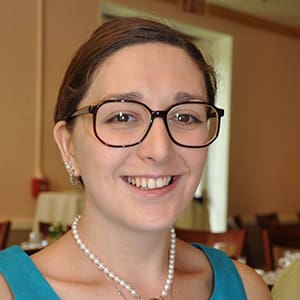 Jordan Flores Schwartz
"I believe that theatre is first and foremost a tool – a tool for communication, exchange, and connection. Live performance humanizes stories and experiences in a uniquely powerful way that builds bridges across communities and creates a new understanding, both individually and interpersonally."
Schwartz received her M.A. in Performing Arts Management from the University of Oregon '17 and holds a B.A. in History with a minor in Mathematics from Bryn Mawr College '15. Most recently, she has been recognized by Theatre Communications Group as a Rising Leader of Color. She joined the Indianapolis theatre community Summer 2016 as an intern at the Phoenix Theatre. After completing her Master's, Schwartz returned to Indianapolis as the Director of Literary Programs and Outreach at the Phoenix. In this role, she had the opportunity to work closely with the Near West neighborhoods through Bryan Fonseca's Transformational Impact Fellowship. The launch of the Fonseca Theatre Company represents an exciting new chapter in this work and Schwartz is honored and thrilled to be part of the journey with this incredible artistic team!